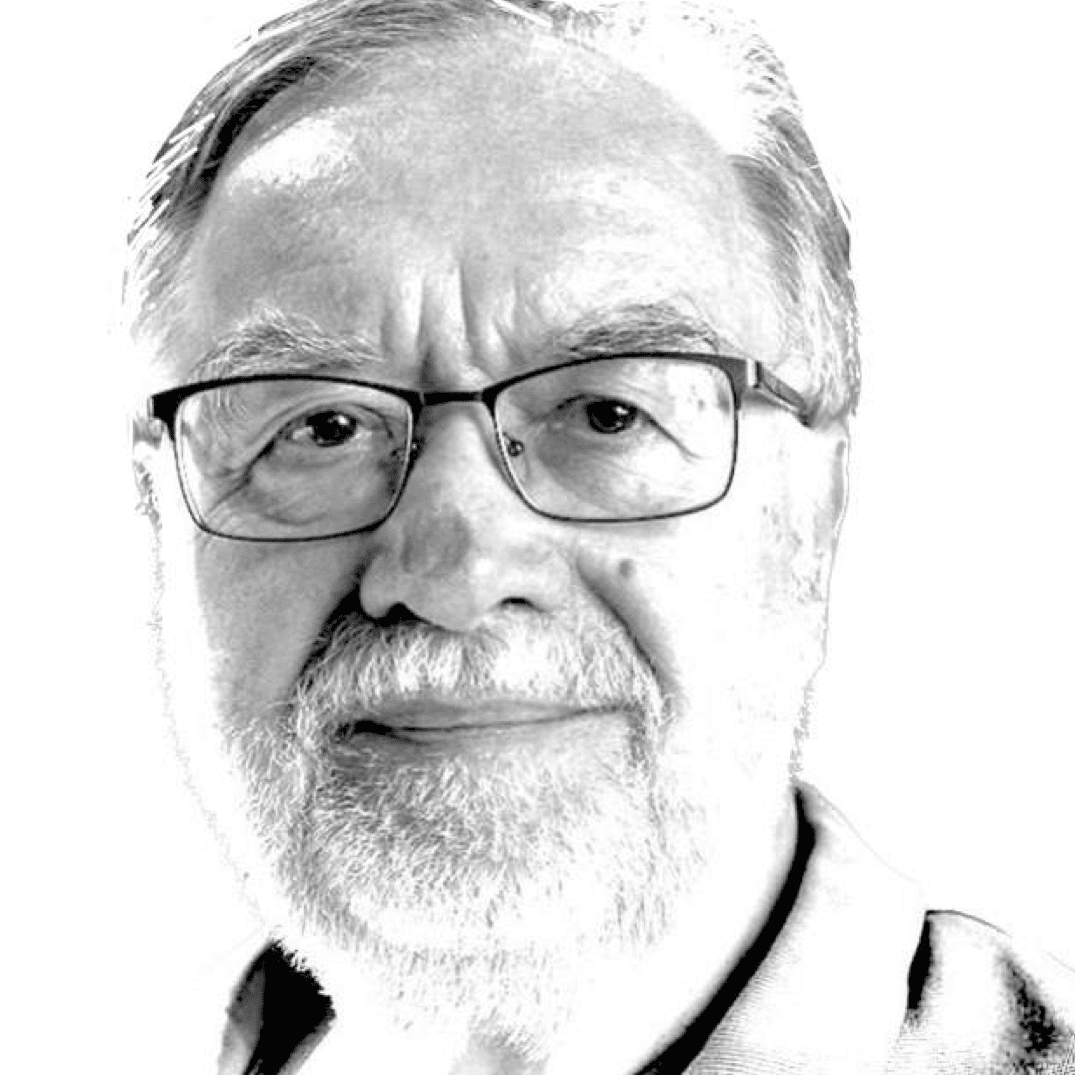 Prof. Dr. hc. Dipl.-Inform.
Günter Koch is a pioneer in computer science since the mid-1970s, not least on account of his role as the main author of the standard textbook "Einführung in die Informatik" (Introduction to Computer Science) in 1977. In various publications, projects, and through his memberships in renowned technology and software institutes, especially as head of the European Software Institute (ESI, 1993-1997) and the Austrian Institute of Technology (AIT, 1998-2003), he dealt with software engineering, process data processing and with quality assurance of software in the first half of his career.
After graduating from the Karlsruhe Institute of Technology (KIT) in 1975 with a degree in computer science, he continued to work, lecture, and research at the university on application-oriented software, its architecture, and control until 1981. In the early 1990s, due to his achievements and qualifications, he was offered a habilitation-equivalent visiting professorship at the Graz University of Technology, whereupon he worked in various university lectureships in the following years. Due to his pioneering work in computer science, he received the Kaplan-Erfindermedaille (Kaplan Medal) from the Austrian Patent Owners and Inventors Association in 2001.
As an entrepreneur, Günter founded and managed 2i Industrial Informatics (formerly Biomatic GmbH) from 1981 and headed a technology and start-up center in Germany.
His most prestigious positions include his board roles at the Austrian Institute of Technology (AIT) at the time called Austrian Research Centers (ARC), which is considered the Austrian equivalent of the Fraunhofer-Gesellschaft, and from 2006 to 2008 his position as managing director of the Central European Institute of Technology (CEIT) in Austria.
Throughout his career, Günter was concerned with the issues of research policy, the knowledge society and economy, and the Economy for the Common Good. In 2004, he was an initiator and member of the European Commission's High-Level Expert Group (HLEG) on Intellectual Capital, which published the RICARDIS Report on issues related to defining "knowledge assets". Together with Professor Ursula Schneider from Graz, he is regarded as the inventor of intellectual capital reporting and the standard intellectual capital reporting model. For this work and the reform of Austria's largest research center, among other accomplishments, Günter was awarded the Ehrenkreuz für Wissenschaft und Kunst erster Klasse (Cross of Honor for Science and Art, 1st Class), by the Austrian Federal President in 2006.
Günter now lives and works in Vienna and Tenerife.
Honorary positions (selection)
New Club of Paris – Co-Founder and Secretary General
Recipient of the Austrian Cross of Honour for Science and Art, 1st class
Recipient of the Kaplan Medal of the Austrian patent holders and inventors' association
World Capital Institute – Board Member
Research Association of the Economy for the Common Good (today KlimaVerbund) – Chairman
Stations (selection)
GIS GmbH – Vice Chairman of the Supervisory Board
TOPCALL AG – Chairman of the Supervisory Board
Offertcom GmbH – Chairman of the Supervisory Board
AIT Austrian Institute of Technology (formerly ARC) – Chairman of the Management Board
Forschung Austria (Association of the major Austrian research centers) – President
Arsenal Prüfzentrum – Chairman of the Supervisory Board
ESI European Software Institute Bilbao – General Director
EU Commission High Level Expert Groups on Intellectual Capital – Initiator and Member
Humboldt Cosmos Multiversity – President