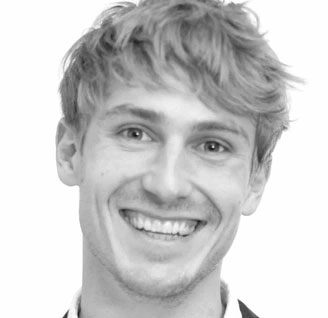 Hannes is passionate about new methods of sustainable business valuation and sustainable finance. With his background in business administration and social sciences, he assists United Sustainability's management board in all executive tasks.
After his bachelor's degree in Sociology, Politics and Economics from Zeppelin University Friedrichshafen, he founded a start-up company for digitalization and digital consulting in small and medium-sized enterprises. During his studies he was student assistant at the European Centre for Sustainability Research (ECS) under the leadership of the Vice Director, Dr. Daniel Dahm.
During his master's at the Berlin University of the Arts, he deepened his expertise on methods and standards of corporate sustainability management and sustainable business valuation. With his research, he became a member of the World Capital Institute (WCI), a think tank at the intersection of knowledge management and sustainable development.  
Honorary positions (selection)
WCI World Capital Institute – Executive Committee
German national youth rowing team
Stations
Matchdigital Management GmbH – Managing Director, Founder

Zeppelin University, ECS European Center for Sustainability Research – Student Assistant

Deutsche Bahn AG – internal corporate communications

Heart Capital South Africa – Assistent to the impact investment manager