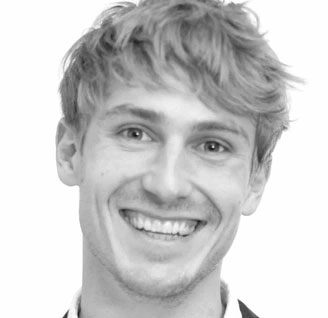 M.A. Communication in Social and Economic Contexts
Hannes is an analyst for the sustainability assessment of investment assets and conducts research in the field of methodology development for corporate sustainability management and transformation.
During his studies at Zeppelin University Friedrichshafen, Hannes was a student assistant at the European Centre for Sustainability Research (ECS) under the lead of Vice Director Dr. Daniel Dahm. In 2018, he founded a start-up company for digitalization and digital consulting in small and medium-sized companies in Konstanz on Lake Constance.
Since 2020, Hannes has been living in Berlin and working as Assistant to the Management for United Sustainability. Until 2022, he studied for a Master's degree at the Berlin University of the Arts, where he deepened his expertise in methods and standards of corporate sustainability management as well as the systemic interrelationships of the socio-ecological crisis. He is a member of the Executive Committee of the World Capital Institute (WCI).
Honorary positions (selection)
WCI World Capital Institute – Executive Committee Member
German youth national rowing team
Stations (selection)
Matchdigital Management GmbH – Managing Director, Co-Founder

Zeppelin University, ECS European Center for Sustainability Research – Student Assistant